Early Morning Down The Road From the Studio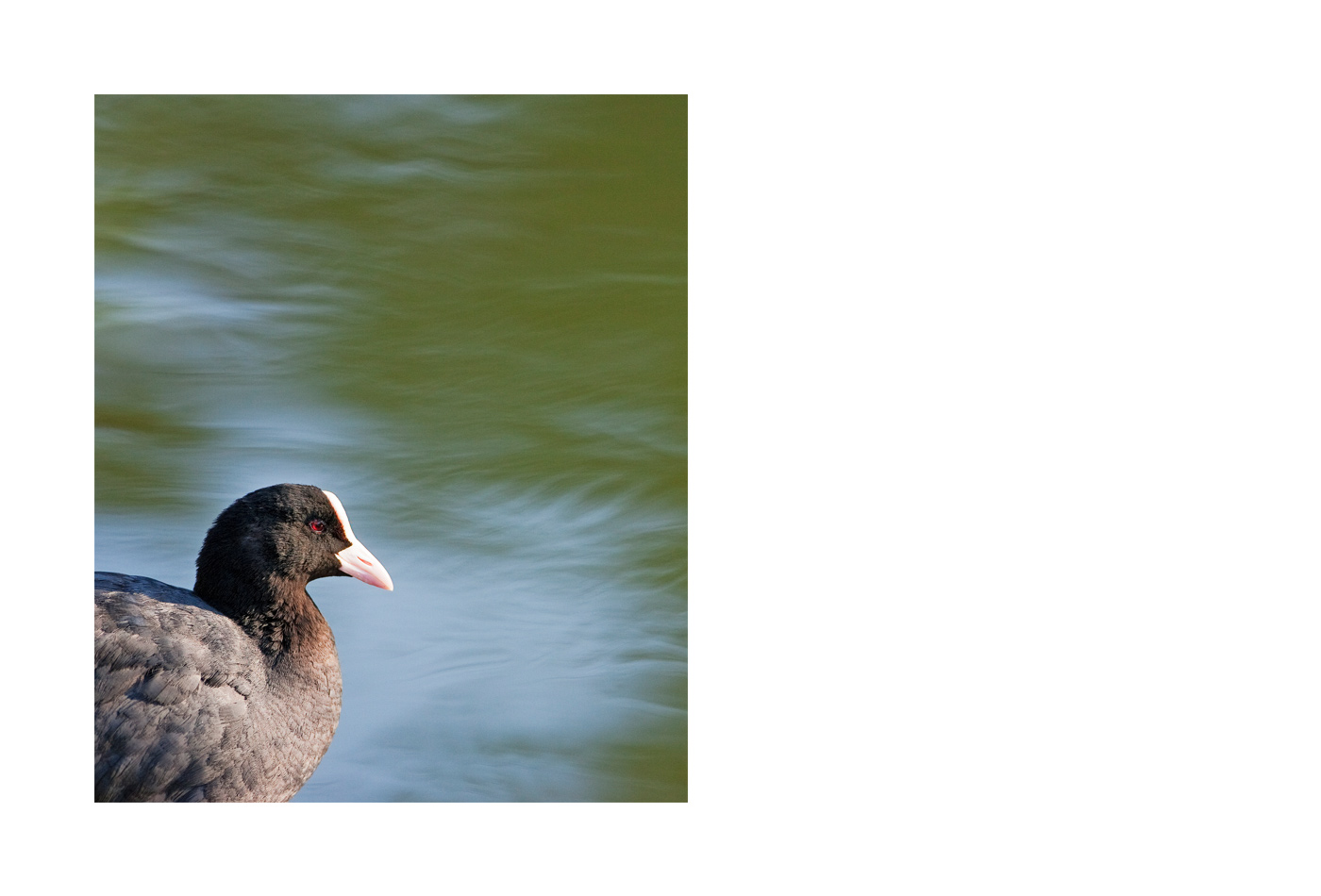 I was hoping to find a family of Canada Geese at the reservoir near my Studio early this morning. They've been there every time over the past few days when I've cycled past. With gorgeous early morning light and my camera at the ready they were nowhere to be seen…..typical! Instead I turned my attention to the coots and mallards picking out these two shots with a slightly different composition.
Mallards are often overlooked as they are so common but up close they have an extraordinary range of vibrant colours.