Latest Blogs
Great crested grebes at Hampstead Heath
Categories /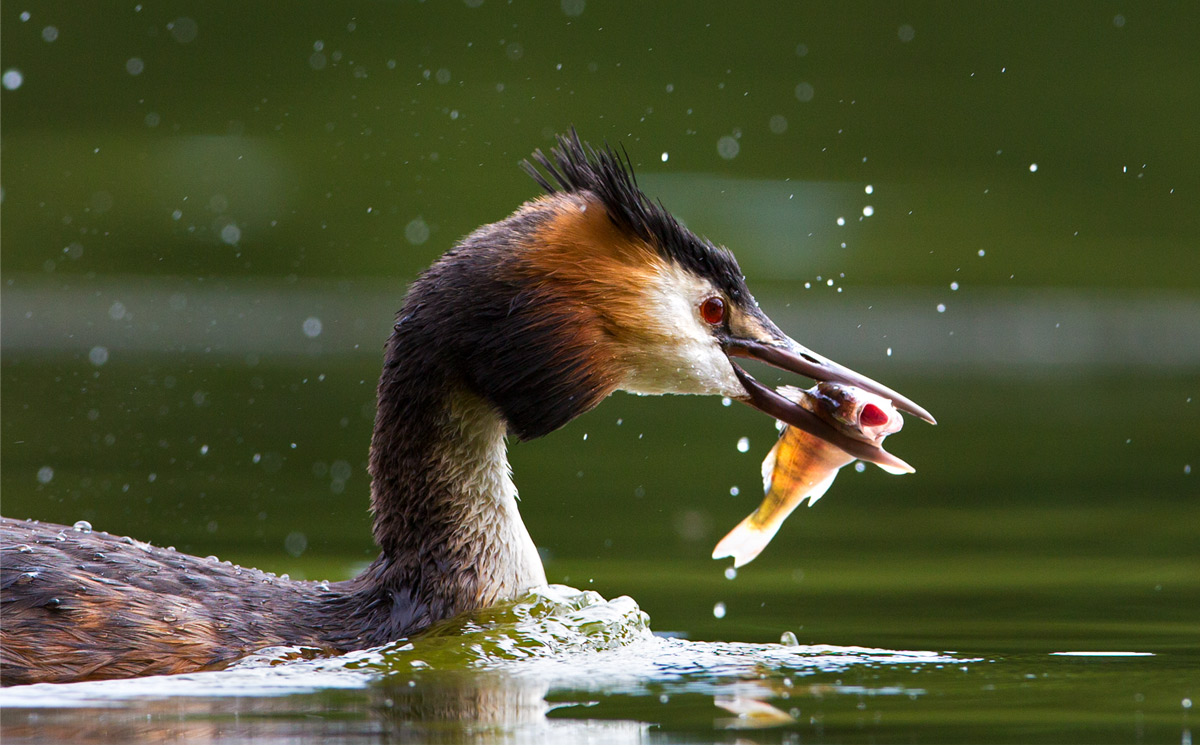 I trained for a triathlon last year and did most of my swimming at the Men's pond in Hampstead Heath. I noticed a family of great crested grebes swimming and fishing very close to all the swimmers and thought if I could get in the water with my camera gear I'd get some lovely low angles shots. Both the swimmers and grebes happily went about their business without getting in each others way which gave me a great opportunity to get close and document their natural behaviour without any impact.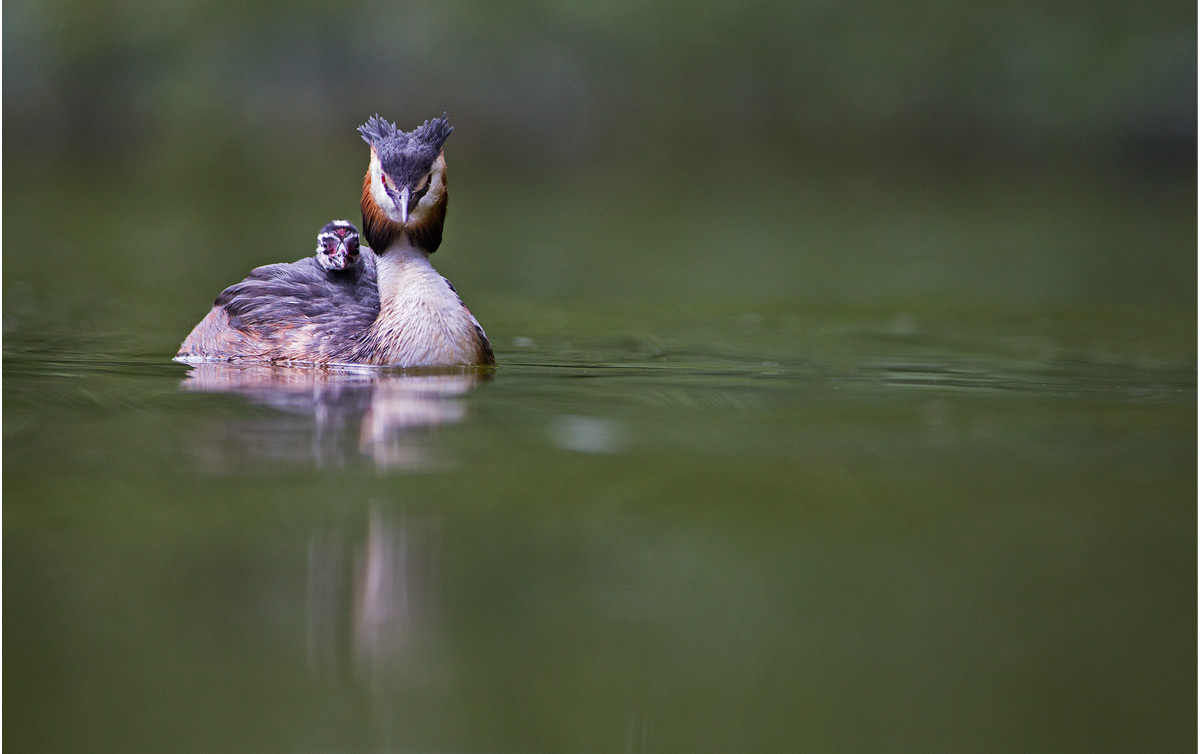 It was a joy watching the parents share the duties, each taking turns carrying the chick while the other went out to catch fish.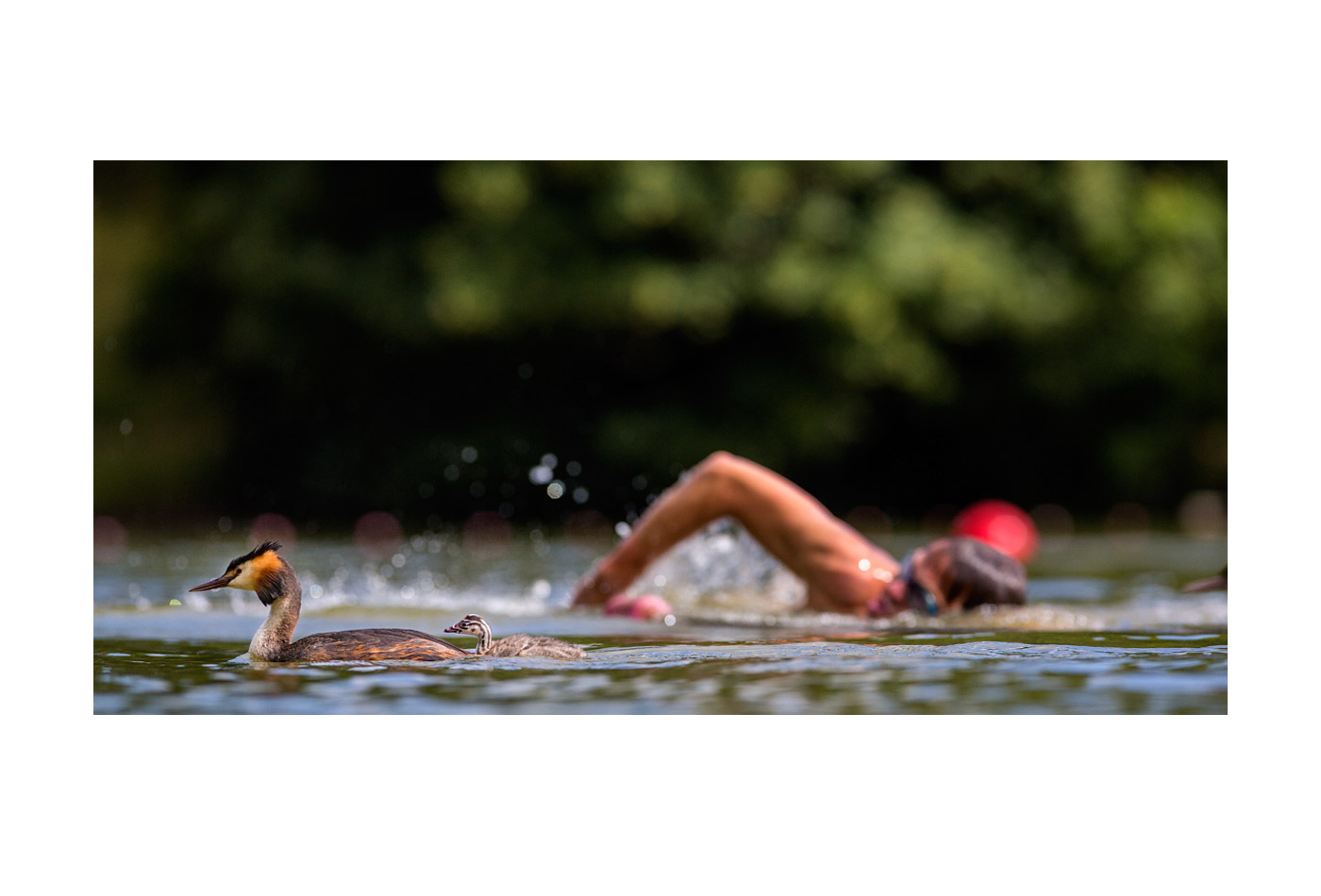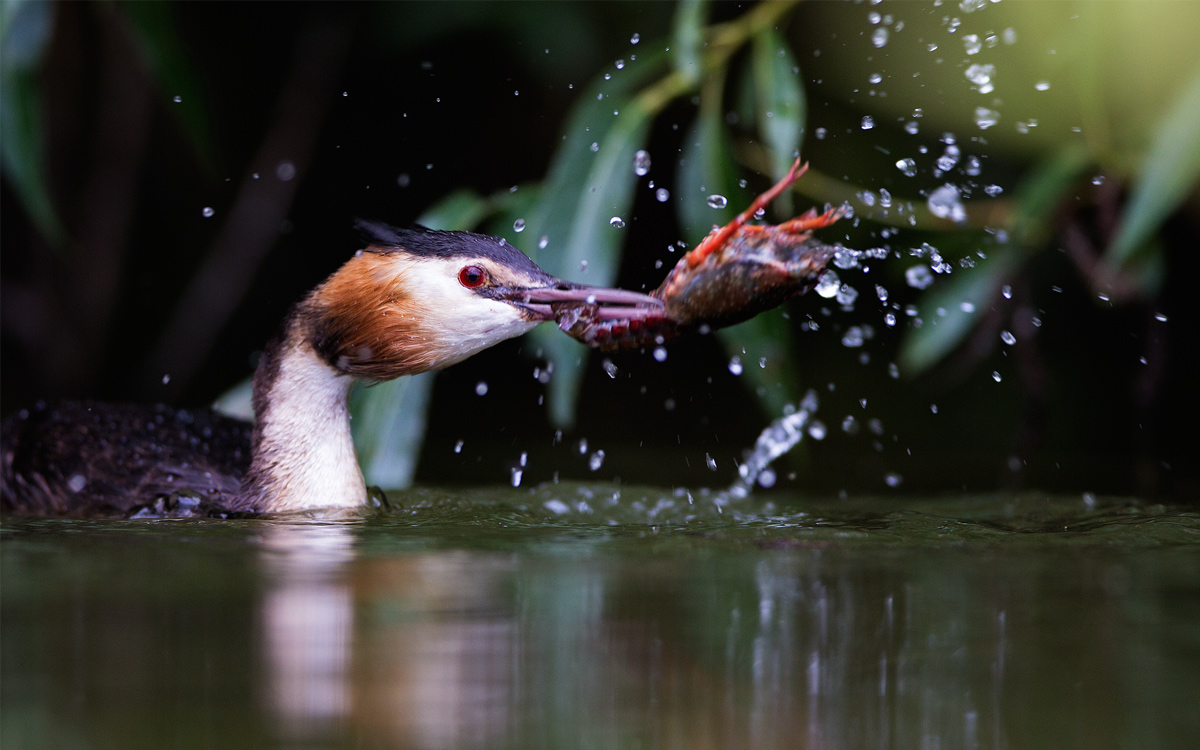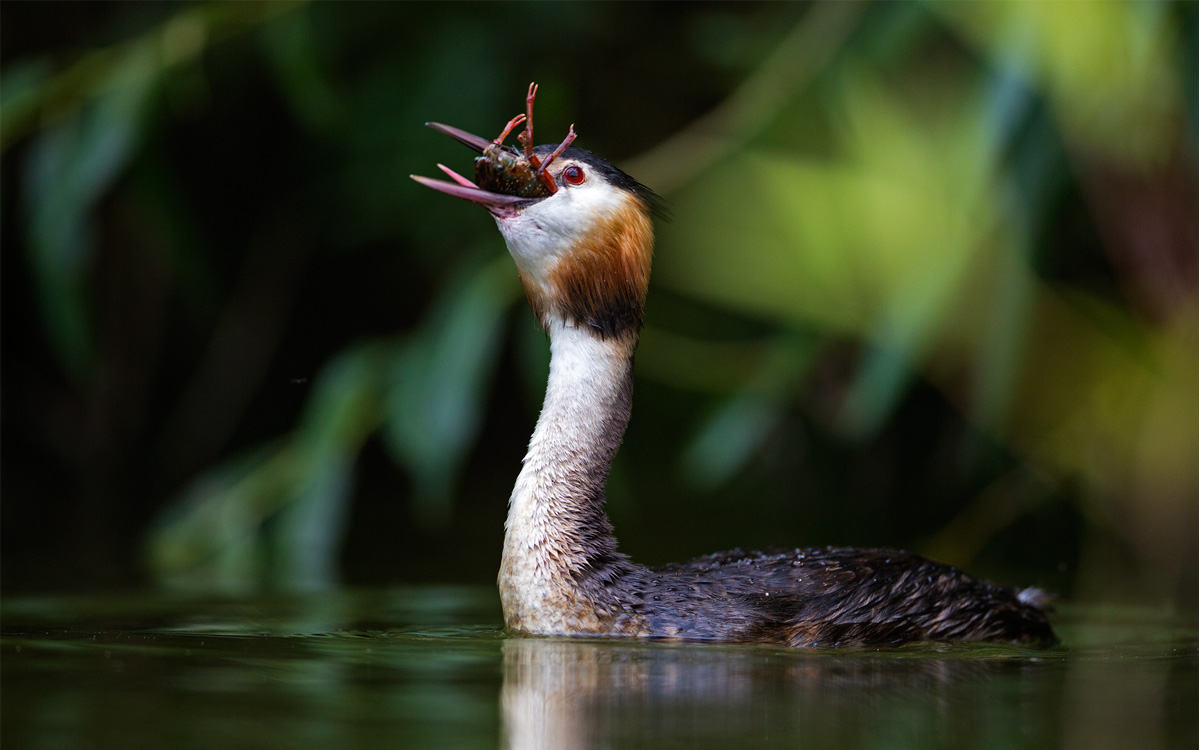 I couldn't believe my luck when this grebe caught and devoured a crayfish right in front of my camera.
After swallowing it whole the grebe settled and slept much like a snake after consuming large prey.