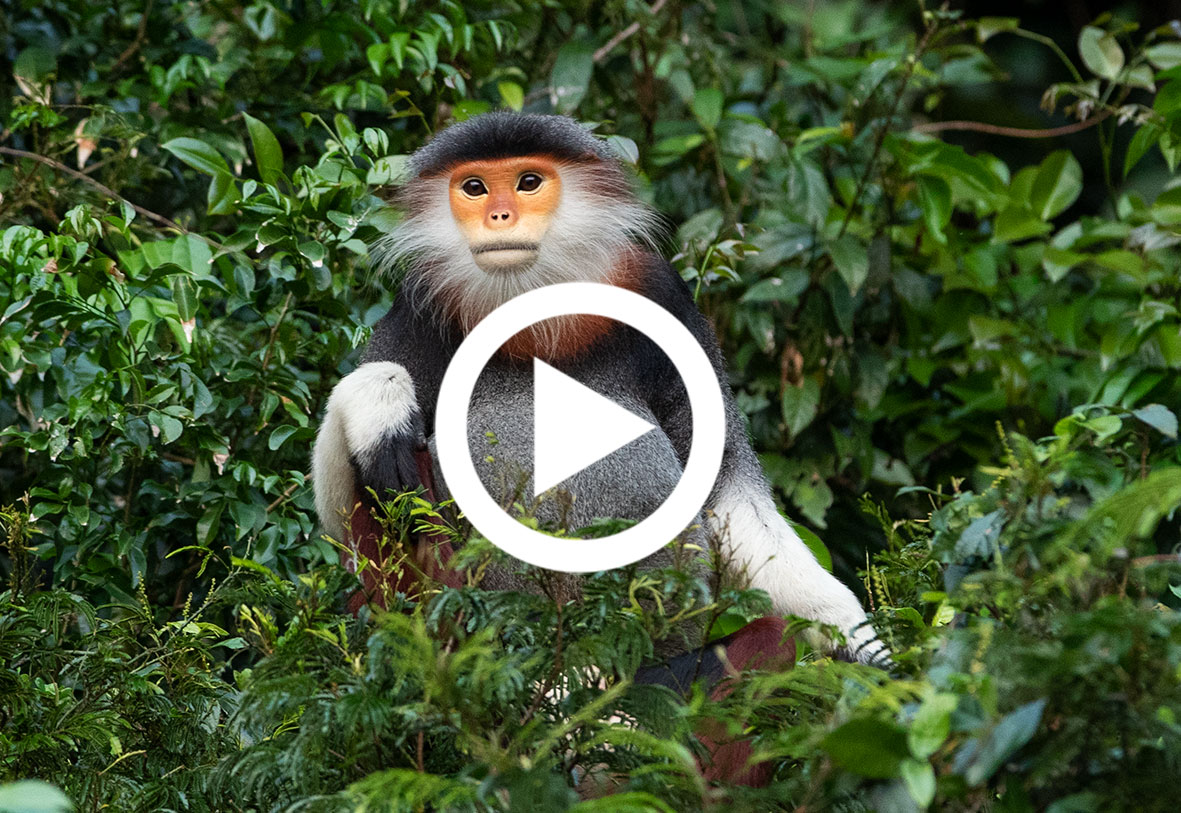 Vietnam is home to 25 species of primates, but 11 are critically endangered. It's estimated that there are around 250 Delacour's langurs remaining in the wild. This is a primate once on the very edge of extinction and whose habitat is still being destroyed at an alarming rate. Delacour's langur and other primate species are severely threatened by logging, hunting and limestone quarrying, which is used to produce cement and other aggregates to fuel Vietnam's rapid commercial development.
I shot this film in partnership with Fauna & Flora International Vietnam and GreenViet, a Vietnamese NGO that focuses on preserving primates in the central region. Despite the perilous situation for many species, the film carries a hopeful message, drawing on success stories from FFI's 22 years working in Vietnam.
The film features interviews with FFI and GreenViet staff, forest guards and is narrated by acclaimed British theatre actress, Frances de la Tour.