Publications
Vancouver Island: Barkley to Clayoquot
Publisher

Hemisphere Publishing — 1st edition
Buy now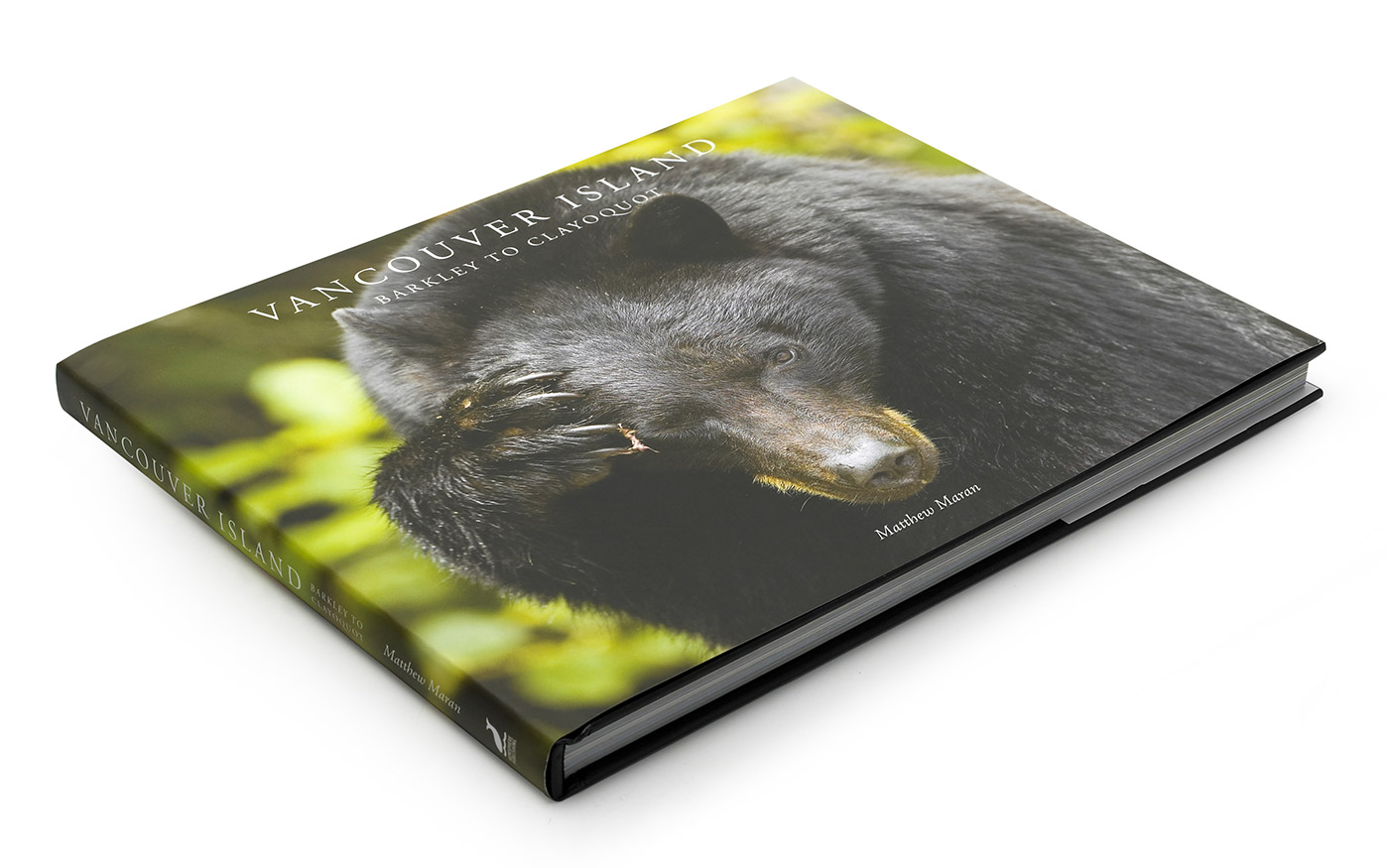 Vancouver Island, Barkley to Clayoquot is a photographic document of Vancouver Island's west coast by award-winning photographer Matthew Maran.
Divided into three main sections — Ocean, Coast, and Forest — it features more than one hundred full-colour photographs of black bears, whales, eagles, sea lions, sea otters, and cedar trees, annotated with information on animal behaviour, conservation, and Maran's personal recollections of his experiences and photographic techniques. This book showcases the unique environment and biodiversity of a very special part of Vancouver Island.
After two print runs this book is no longer in print. We will honour the remaining copies to be sold as 'boxed' limited edition versions only.