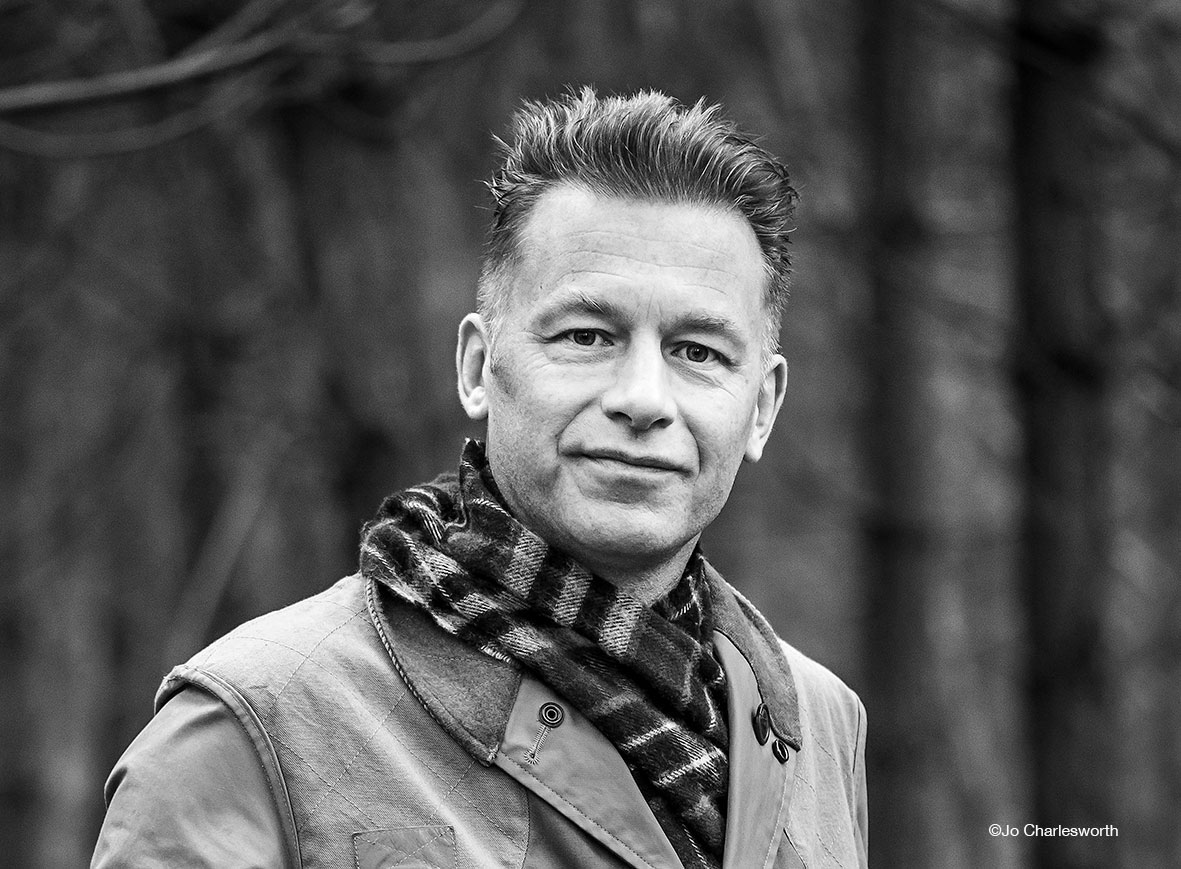 Episode 23
Talking with Chris Packham
ABOUT CHRIS PACKHAM
Chris Packham is a broadcaster, naturalist, writer, photographer, filmmaker, conservationist and campaigner. He presents BBC's BAAFTA award winning Springwatch, Autumnwatch and Winterwatch series and numerous other natural history documentaries for the BBC, National Geographic and The Discovery Channel.
Chris' autobiography, Fingers In Sparkle Jar published in 2016 reached number one in The Sunday Times best sellers in just two weeks. I recently read the book and found it incredibly moving, honest, raw and a fascinating insight into Chris' development as one of the UK's best-known naturalists and conservationists.
Chris campaigns tirelessly for wildlife and habitat protection both in the UK and abroad. Together with his stepdaughter Megan, Chris launched Wildlife Rebellion, a new venture that aims to tell the truth about the critical state of biodiversity loss and habitat destruction and to demand peacefully and legally that government act now to protect biodiversity.
Chris is a leading campaigner in the call to ban driven grouse shooting and stop the badger cull in the UK. He continues to speak out in the fight against fox hunting and to uphold the law to strengthen the 2004 Hunting Act.
In this episode Chris talks about the buzz around launching Wildlife Rebellion and the creative ways they plan to reach millions of people to get involved in active conservation. He goes into great detail about his own approach to wildlife photography and the endless struggle to make the perfect image. We talk about the rapidly growing vegan movement, why young people need to be in contact with nature and how Chris remains optimistic at a time when our negative impacts on the planet are relentless.
To find out more about Chris and Wildlife Rebellion please visit the links below.
Web chrispackham.co.uk | Twitter @ChrisGPackham | Instagram @chris.packham | Facebook /ChrisGPackham
Web wildliferebellion.org | Twitter @wildlifeRBLN | Instagram @wildliferebellion | Facebook /WildlifeRebellion